"We are in the middle of one of the most profound shifts in human history, where the primary work of mankind is moving from the Industrial Age of "control" to the Knowledge Worker Age of "release." - Stephen R Covey
For centuries people have organised themselves into collective groups intuitively knowing that together it is possible to achieve more security and satisfaction than we can alone as individuals.
But, somewhere in our pursuit of higher performing organisations this intuition got lost in favour of a focus on cost and efficiency. Multiple business and economic failures caused by an exclusive focus on efficiency led to a new drive toward customer satisfaction. This has proven to be somewhat successful although many implementations of approaches like TQM, Quality Circles, Lean and Agile have failed to deliver the expected results.
As we move out of the 'Industrial Age' and into the 'Knowledge Age' there is a slowly emerging understanding that in order to achieve sustainable performance in an organisation it is necessary to listen to our intuition and create environments where we can work together, learn from each other, bring our contribution to the table and achieve greater collective satisfaction.
This course is an ongoing exploration of what is necessary to balance the Commercial, Customer and Cultural needs of any organisation that wants to achieve sustainable High Performance.
It should come as no surprise that our focus will be on developing high performing cultures.
Our path will be through creating an environment of high performance engagement.
Your Coach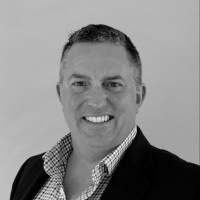 Karl is the Principal Consultant and a Director of the Employment Relations Centre Ltd.
The Employment Relations Centre is a management consulting firm that specialises in using powerful systemic thinking processes to help business leaders, teams and individuals gain a unique insight in to what needs to change, what to change to and how to implement the necessary change in order to achieve more of their goals.

The Employment Relations Centre helps clients become high-performing, continuously improving organisations by engaging employees in solving problems that impede performance and helping them to implement their solutions. By involving people, they build internal commitment to change, generate real solutions and accelerate implementation.

The Employment Relations Centre has been helping organisations achieve more of their goals through their employment relationships for over two decades. They believe that increased leadership capability, accelerated problem solving and fast cultural transformation are key to sustainable organisational performance and success.

The Team at the Employment Relations Centre has extensive experience in employment law, human resources, organisational development and leadership coaching.

Highly experienced in the services sector their clients, present and past, include Air New Zealand, Airways New Zealand, Auckland Regional Public Health Service, Bank of New Zealand, University of Auckland, Manukau Institute of Technology, Accident Compensation Corporation, NZ Department of Labour, Tuwharetoa Health Services, Bay of Plenty Polytechnic, NZ Air Line Pilot's Association and Aviation & Marine Engineers Association to name just a few.
Program Curriculum
High Performance Organisations
Available in days
days after you enroll
High Performance Cultures
Available in days
days after you enroll
High Performance Engagement
Available in days
days after you enroll
Frequently Asked Questions
When does the course start and finish?
The course can start as soon as you are enrolled. It is a self pace program of reading, video and short quizzes along with chat forums to share ideas and ask questions of the community and your coach. You can leave the program when ever you like by simply stopping your subscription.
How long do I have access to the course?
After enrolling, you have unlimited 24/7 access to this course and the community within it for as long as you like - across any and all devices you own.
I want to be a High Performance Engagement facilitator. Will this course help?
Yes, this course will teach you the key concepts and fundamentals behind creating High Performance Organisations and High Performance Culture through High Performance Engagement. We believe to be a highly effective facilitator it is necessary to continually develop specific thinking and behavioural styles. We recommend exploring our Personal Coaching as a first step.
What is the "community" you talk about above?
No one person knows everything about High Performance Organisations - that includes us. Every person enrolled in this course is part of a community that is constantly bringing new questions and content to contribute to our collective intelligence.
It says "This course is not open for enrolment?
If the course is not open for enrolment it means that we are at capacity in terms of supporting current clients. If you "Sign Up" you will be the first to know when the next place on the program becomes available (we offer places to those who are registered first). It cost nothing to sign up and we promise we won't spam you.
This course is not open for enrollment.