At YourThinkingCoach we believe the best way to start your coaching is to help you get reliable data that you can use to inform your personal plan.
To achieve this, we use Human Synergistics International (HSI) tools. HSI are pioneers in quantifying organisational development concepts including culture, leadership, group synergy and individual thinking and behavioural styles.
The Life-Style Inventory™ (LSI) assesses and provides feedback on thinking and behavioural patterns that you can change in order to enhance your performance. It measures the thoughts and attitudes that motivate your behaviour, how you relate to others, how you solve problems and make decisions.
It essentially answers two questions:
How do you think you think?
How do others perceive you behaving?
The inventory is based on the Human Synergistics Circumplex and describes Constructive, Passive/Defensive and Aggressive/Defensive behaviours. It provides your own self-description (LSI 1) as well as 360 degree feedback from others (LSI 2).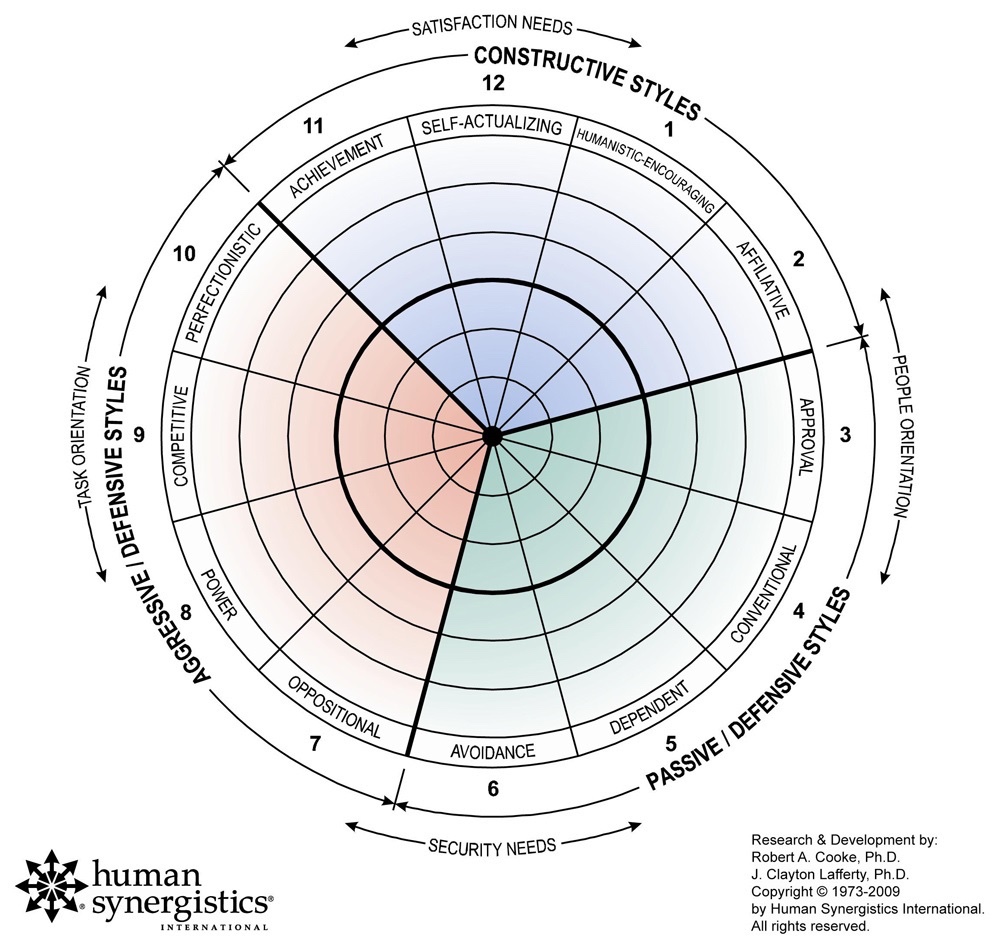 This course is an introduction to Human Synergistics and their Life-Style Inventory™.